I was sewing letters on the soft, white feathers I held tenderly in my hand. A man visited me and asked me, "Angel, what has happened to your wings?" This is my answer. I can only be fixed by my words and stories. One day I will fly again.
may have come to give love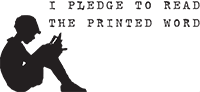 Let Me Tell You Something
I'm thinking of leaving
but I'm also thinking of staying.
The decision wavers from here to there,
my answer getting swept by the tide
of present day.
Let me tell you something:
I'm still thinking about it.
.
There's no dramatic confrontation,
no screaming fights, no walk-outs,
just a choice to leave to somewhere
I would feel safe.
I don't know
what I feel there anymore.
.
I'm piling story after story, dripping tears
and soul on crumpled papers. I take
them to my sister, expect her to be my
beacon.
Oh, the poems I've written for her, all
done out of recklessness and hurt, screaming
to the world the kindness I have
never had, wishing better, asking for more,
hoping for change.
.
She steals my secrets and throws them
at me in the dark.
.
She yanks them from her pocket and holds
them to my throat. She tears the skin, watches
the blood gush from my neck, and walks
away.
.
I am tired of being bare to the people
who will never care.
Let me tell you something:
I am tired of opening myself up. I am
tired of pretenses and masks. I am tired
of having to care about what the neighbors
think. How about what I think? Should
I always live a life following the perfect projection
of me?
.
My sister talks to me in that casual, menacing
tone of hers, "You're weak. You're
hardly a crowd-pleaser. You bring people
down. Leaving that place for all
the jokes they've done? Don't you have
the guts to suck it up?"
.
I explain to her, over and over, but she'll
never get it. She'll never understand
that I was bullied in high school, and I'll
never again let myself get less than I should.
Fuck what the neighbors think, I care about
what I think of myself, and I think of myself
highly. I think myself able to get out of
a situation that's making me uncomfortable,
a situation that has the potential of being worse,
and, damn everyone, I'd never let anyone do
that to me.
.
She's not saying it but I know it's what she's
thinking. She expects me to stay there and suck
it up, just for the sake of pleasing everyone, just
so I won't be a kill joy.
.
Don't you get it?
.
She's telling me to allow myself to get bullied.
She's telling me to fucking stay in a place
that's making me feel horrible of who I am.
Let me tell you something:
I'm stubborn and I don't care. I'm embarrassing
myself but I don't care. I'm saying
things I shouldn't say but
I
don't
care.
.
Let me tell you something:
Don't you ever do anything you don't
like. Don't you ever settle for anything
less than you should. Get away from
the people who put you down.
Stop doing anything that makes
you sad.
.
Darling, who cares what they think?
We have minds of our own, bodies we can
clothe in whatever (or none, if that's your thing),
lives we can change.
If people hate what you do, listen to me,
it's not their life, it's yours, and you
better live it your way.
.
My sister is plagued by the thoughts
of her friends. She uses my own
secrets against me, ones I've said in confidence.
She tells me to stay in a place
that's going to make me cry, that's
going to make me write depressing poems
again, that's going to make me doubt myself.
Perhaps, I am locked in my own opinion of the world
but I live it the way I have never been able to do so
in fifteen years. I'm sixteen years old
and it is only now I live by my own standards, by
my own choices.
I have laid myself bare to the people who could
never love. I have surrounded myself
in toxic environment. I have drowned
in my own tears and doubt. But
I rise from that acidic mess and live.
.
Let me tell you something:
You have wings. Everyone would tell you
you don't but
fly anyway.
From Pessimism to Optimism
I don't understand my overwhelming urge to dramatize every single aspect of my life in my blog. Long ago I've envisioned jotting down all the happy, even disappointing moments of my life, the memories blending together into something reminiscent of the light, hazy cloud, that is the inside of my head. But, really, I don't dramatize, as in to change the details, change the whole thing, rather I make it bigger than it is. Cliche is what I am right now, but I've realized things do seem bigger when you're in that moment, so un like how it is right now when I look—none too fondly (okay, maybe a little bit)—-back at all the things I've written, all the things I've done.
I haven't been writing much. I've been trying to write that story that I've always wanted to write but I still think I'm too young to write it, much too inexperienced to handle it with care.
I'm fearful of the sadness that seems to emanate from me but I'm imagining it, I think I am. I'm sitting in a Monobloc chair, browsing my newsfeed because twitter was slow and my dashboard just white squares, when my friend turned to me and asked me, "Are you okay? You look sad. You look like you're about to cry." But, my God, I was just browsing my damn newsfeed that hardly showed anything of interest at all, why would I be sad? I tell you, it's like it's become a part of me, taking over me, showing in my eyes, in my book tastes, in my favorite songs.
But, no, I refuse to be sad. I'm tired of making myself my own enemy. I guess this is my promise to myself, the new year's resolution I failed to make. 
I want my poems to be happy, all of them are just depressing and almost seemingly suicidal. Oh God stop making my emotions polarities. Give me something mundane please. I don't know why I get so concerned over my poems but I've had this urge to write about wanting to happy just to cheer my blog up. My poems have always been an extension of myself, the most expressive medium I can find for my thoughts and emotions.
I want so many things to happen in 2014. 2013 was an eh, s'alright year. This year I just want to live. I want to experience so many things. If I have to be courageous to do it, I'd be courageous or at least try to be.
Man, we all need at least a little happiness to get by. I don't care an avalanche of Horrible Things come barging in. I just want there to be a glimmer of hope, a tiny break in the darkness for light.
I guess what I'm saying is I want to be an optimist.
Empty Rooms and Dark Closets
My mouth is full of unfinished sentences and
dangling promises. Flowers don't grow on my lips
anymore, the leaves long ago falling to the ground,
brown and crisp on healthy grass.
.
Rain and thunder and wind; chaos and screams;
happiness and laughter in playgrounds; I stand in
the middle of it all like the broken treehouse that
no one seems to fix.
.
I am lost in the sea of my own destruction. I build myself
my own barriers and scrapes. I make my own wounds, knife
to skin, words to head.
I will never be first, never be the prettiest, never the
smartest, never the life of the party.
But, darling, you already know that,
don't you?
I'm starting to become nothing.
.
The spark in my eyes dim to black-outs in
typhoon-savaged cities, my friends water in scorching
desserts, the life of me, the joy I hold, gone gone gone
like what? Like what?
I don't know. (But I know, and I know you know.
Just like me. Gone like the sphere of light that
emanates from me, gone like the
colors that make me worthy.)
.
Everyone's leaving and I'm used to it, I am.
But everyone's forgetting me, everyone's forgetting
the 5'4 girl that puts paperbacks in her bag, who'll listen
to anyone who tells stories. Say hello to the girl
that's sitting alone in the corner.
Why don't you say hello to me?
.
I'm wind, here and then gone again. I'm losing
everything and nobody wants the nothing that I have and
I am sad and disappointed at all the things that I am and not
and no one is noticing anything and there's only
me, there's only me in my world.
I know only of silence. 
Everyone leaves. There's nothing to love
in me and there's nothing to save. There's
nothing worthy of staying, of seeing in me.
I am empty rooms and dark closets. People
open doors and close them again, saying
'Nothing to see here, folks, there's nothing
here.'
.
I'm sorry I'm empty. But there are empty seats
beside me, all my friends have left.
Come and be with me. I'll never forget you but you
could always forget me, right? Right?
You can just use me when you can, when you remember,
and I'd pretend it's all okay and I'd take care of you because
that's who I am, right?
I'm also wings. I could pull you up and make you stand.
But you can't call me when you need me and forget
I ever existed.
.
What a beautiful life you have. All those friends you've always
wanted, the fame and gold that lavish your name, and for art,
always for art, you'll say you're sad,
then laugh the next minute.
Say you feel terrible. The
tortured, depressed artist.
I know the lies you speak for art and fame.
Go live with your paintings and words and music, I won't
be your second choice.
I'm tired of you looking at me like I would fix
you.
Stitch those tears in your skin. We all need
to learn how to
save ourselves.
.
To you:
I will always try.
Darling, sit here with me.
"This sentence has five words. Here are five more words. Five-word sentences are fine. But several together become monotonous. Listen to what is happening. The writing is getting boring. The sound of it drones. It's like a stuck record. The ear demands some variety. Now listen. I vary the sentence length, and I create music. Music. The writing sings. It has a pleasant rhythm, a lilt, a harmony. I use short sentences. And I use sentences of medium length. And sometimes, when I am certain the reader is rested, I will engage him with a sentence of considerable length, a sentence that burns with energy and builds with all the impetus of a crescendo, the roll of the drums, the crash of the cymbals—sounds that say listen to this, it is important."
Gary Provost,
100 Ways to Improve Your Writing
(via
meiringens
)
"If you're reading this, if there's air in your lungs on this November day, then there is still hope for you. Your story is still going. And maybe some things are true for all of us. Perhaps we all relate to pain. Perhaps we all relate to fear and loss and questions. And perhaps we all deserve to be honest, all deserve whatever help we need. Our stories are all so many things: Heavy and light. Beautiful and difficult. Hopeful and uncertain. But our stories aren't finished yet. There is still time, for things to heal and change and grow. There is still time to be surprised. We are still going, you and I. We are stories still going."
Sister,
Do you ever miss the long
summer days, the sun rays like
dripping warm honey on our skin,
the pine trees swaying to the low
singing of the wind, as we fought with
wooden swords and mighty pens, later
draping blankets over our heads to be
princesses than the knights we were?
.
Sister, do you remember
where we came from?
.
I am tired of it all. Of time. Of blindness
and resiliency. I'm tired of living in rickety
hearts, the floors groaning insults with each
step, and sleeping to lullabies with angry voices
and words of hatred.
My God,
what a home you've built.
.
You already know
I'm tired of bringing out hammers
and nails.
You know I tried but
I will never be able
to fix you.
.
Lonely nights, silent rooms, closed doors.
She brings her dinner to her room.
Don't, I say. Just eat here downstairs.
She pauses with one foot on the stairs.
You know you can't eat upstairs.
She goes up anyway but stops, stop, stops
at the top
I wait downstairs, thinking she'll go down,
she always does.
The minutes pass. A door opens.
"I don't want to eat with you."
The door closes.
I stare at the stairs, at the walls,
at my food, at the empty chairs,
at the dead T.V.
I eat dinner alone.
.
I ask her to leave her friends,
find new ones because
you're losing yourself, you're
being them, can't you see?
Her best friend hacked into her
account and told everyone
she was friends with her
friends just for the fame
and she cries to me about
having nobody, nobody,
they all hate me.
I write that girl a message. Who
do you think you are? I asked.
Who the fuck do you think you are?
.
The next day they became friends
again.
.
Ask her about the letter, everybody.
My message is spread around, my
every insult scrutinized.
Your sister's a bitch, they all say.
How could she say that to her? they all
ask.
My sister shrugs.
Maybe she got hacked, too.
.
I don't think she'll ever
tell anybody I did it because
she asked me to.
.
Aren't you proud of me? I asked.
Why would you say that? You
know what happened.
You know she betrayed you. She
made your friends turn on you.
What the hell are you doing being friends
with her again?
This is the girl that forced you
to watch porn or you
wouldn't be friends anymore.
You're friends with the
school's bully.
.
She's changed, she says.
But she goes home late, she
never says sorry, she doesn't
respect me, she isn't gentle and kind,
she runs after boys, she chooses
pretty, always pretty, than smart, 
she yells and thrashes and glares.
I talk to her about her change.
She puts on her headphones midsentence
and I am gone.
.
She never listens to me.
.
She talks to me, and when I don't
answer, she yells and throws insults
and I am supposed to be hard and
made of stone and it's not supposed to
hurt but I am hurt I am hurt I am hurt
I feel like blankets forts in angry earthquakes.
She gives my secrets like useless pennies to
beggars, like raindrops to empty buckets.
She expects me to listen to her stories after
she threw her dart at the red blot, after pinning
all these names to me,
after telling me she wished
I was dead.
.
She expects me
to love her
after everything.
.
You know, sister,
I was on the brink
of life when I was in 2nd year.
I was bullied and pushed around,
and you laughed at me when
I told you.
.
Sometimes I wonder
why I never did it.
.
Sister, you are the reason
why I can never fully love myself.
You are the reason I am quiet and
sad and tearful and scared.
.
How beautiful is it
to go home to hatred.
And you
wonder
why I
go
home
so
late.
.
Meet my sister.
The maker of
turmoil, the fast
thinker of insults,
the lover of self.
.
I don't think
I could
ever
love her.
I'm tired of
trying.