I was sewing letters on the soft, white feathers I held tenderly in my hand. A man visited me and asked me, "Angel, what has happened to your wings?" This is my answer. I can only be fixed by my words and stories. One day I will fly again.
may have come to give love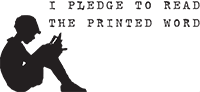 "This sentence has five words. Here are five more words. Five-word sentences are fine. But several together become monotonous. Listen to what is happening. The writing is getting boring. The sound of it drones. It's like a stuck record. The ear demands some variety. Now listen. I vary the sentence length, and I create music. Music. The writing sings. It has a pleasant rhythm, a lilt, a harmony. I use short sentences. And I use sentences of medium length. And sometimes, when I am certain the reader is rested, I will engage him with a sentence of considerable length, a sentence that burns with energy and builds with all the impetus of a crescendo, the roll of the drums, the crash of the cymbals—sounds that say listen to this, it is important."
Gary Provost,
100 Ways to Improve Your Writing
(via
meiringens
)
"If you're reading this, if there's air in your lungs on this November day, then there is still hope for you. Your story is still going. And maybe some things are true for all of us. Perhaps we all relate to pain. Perhaps we all relate to fear and loss and questions. And perhaps we all deserve to be honest, all deserve whatever help we need. Our stories are all so many things: Heavy and light. Beautiful and difficult. Hopeful and uncertain. But our stories aren't finished yet. There is still time, for things to heal and change and grow. There is still time to be surprised. We are still going, you and I. We are stories still going."
Sister,
Do you ever miss the long
summer days, the sun rays like
dripping warm honey on our skin,
the pine trees swaying to the low
singing of the wind, as we fought with
wooden swords and mighty pens, later
draping blankets over our heads to be
princesses than the knights we were?
.
Sister, do you remember
where we came from?
.
I am tired of it all. Of time. Of blindness
and resiliency. I'm tired of living in rickety
hearts, the floors groaning insults with each
step, and sleeping to lullabies with angry voices
and words of hatred.
My God,
what a home you've built.
.
You already know
I'm tired of bringing out hammers
and nails.
You know I tried but
I will never be able
to fix you.
.
Lonely nights, silent rooms, closed doors.
She brings her dinner to her room.
Don't, I say. Just eat here downstairs.
She pauses with one foot on the stairs.
You know you can't eat upstairs.
She goes up anyway but stops, stop, stops
at the top
I wait downstairs, thinking she'll go down,
she always does.
The minutes pass. A door opens.
"I don't want to eat with you."
The door closes.
I stare at the stairs, at the walls,
at my food, at the empty chairs,
at the dead T.V.
I eat dinner alone.
.
I ask her to leave her friends,
find new ones because
you're losing yourself, you're
being them, can't you see?
Her best friend hacked into her
account and told everyone
she was friends with her
friends just for the fame
and she cries to me about
having nobody, nobody,
they all hate me.
I write that girl a message. Who
do you think you are? I asked.
Who the fuck do you think you are?
.
The next day they became friends
again.
.
Ask her about the letter, everybody.
My message is spread around, my
every insult scrutinized.
Your sister's a bitch, they all say.
How could she say that to her? they all
ask.
My sister shrugs.
Maybe she got hacked, too.
.
I don't think she'll ever
tell anybody I did it because
she asked me to.
.
Aren't you proud of me? I asked.
Why would you say that? You
know what happened.
You know she betrayed you. She
made your friends turn on you.
What the hell are you doing being friends
with her again?
This is the girl that forced you
to watch porn or you
wouldn't be friends anymore.
You're friends with the
school's bully.
.
She's changed, she says.
But she goes home late, she
never says sorry, she doesn't
respect me, she isn't gentle and kind,
she runs after boys, she chooses
pretty, always pretty, than smart, 
she yells and thrashes and glares.
I talk to her about her change.
She puts on her headphones midsentence
and I am gone.
.
She never listens to me.
.
She talks to me, and when I don't
answer, she yells and throws insults
and I am supposed to be hard and
made of stone and it's not supposed to
hurt but I am hurt I am hurt I am hurt
I feel like blankets forts in angry earthquakes.
She gives my secrets like useless pennies to
beggars, like raindrops to empty buckets.
She expects me to listen to her stories after
she threw her dart at the red blot, after pinning
all these names to me,
after telling me she wished
I was dead.
.
She expects me
to love her
after everything.
.
You know, sister,
I was on the brink
of life when I was in 2nd year.
I was bullied and pushed around,
and you laughed at me when
I told you.
.
Sometimes I wonder
why I never did it.
.
Sister, you are the reason
why I can never fully love myself.
You are the reason I am quiet and
sad and tearful and scared.
.
How beautiful is it
to go home to hatred.
And you
wonder
why I
go
home
so
late.
.
Meet my sister.
The maker of
turmoil, the fast
thinker of insults,
the lover of self.
.
I don't think
I could
ever
love her.
I'm tired of
trying.
It Matters That I Tried
I make an effort to at least post something every week but there's always something, sometimes even nothing that makes me say tomorrow, I will write again. But then lying has always been easy for me, which I then realized must be associated with my ability of just not caring at all. Still, I feel compelled to say that I do try, I do care but I worry about time; I worry over how little I have of it everyday— just 24 hours, and I give most of it to school—and how desperate I am to be alone and just not think because I feel like I'm doing too much of it these days.

Sembreak is beautiful, wonderful, just absolutely everything that I need to soothe my anxious self. I am so happy to be able to do nothing because college is full of deadlines and tests and grades and terrible teachers who work by their own set of rules, and I am tired of learning in such a hurried environment, where everyone's beady eyes scour the weak, the unfortunately slow, and we're all waiting for someone to pounce. It's like the survival of the fittest. The selfishness is apparent. All studying done to rise to the top and emerge as the successful engineers we all hope to be. Anything, anything to succeed. It hurts me somehow that our unity albeit loose was somehow just pretend. We all pretend like we're close friends complaining about math because yeah, it was horrible, right? But then they end up getting high scores and studying for quizzes that you forgot would happen the next day, and saying they don't understand when you ask for help. I'm tired of being around them. I'm tired of being with my block mates. I'm tired of pretending so much.
College has been choking me for so long, and I can't breathe, I can't breathe I can't even live my life the way I want to anymore. I feel like I've been underwater, drowning and unable to see the world, the land, while seaweed—wrapped tightly around my ankles—lure me down below, and then the semestral break comes, and it's like a savior, a hand that reaches down and pulls me up, and I can breathe and live. I don't think you could understand it but I need time for myself to be nothing. I need the nothingness in my life so much because every corner is crammed full of lessons and formulas and you've got to do this and you have to be like this. I become lost in my own mind.
Last Tuesday I went to the Cru office for my exit interview, which could help with their decision about whether I would be kicked out, be on probation or become a regular member. I was nervous and a little bit crazy but I went still because I need all the help I could get to stay, so I might as well try.
I talked about my improvement in writing and in my self, and how Cru has become such a huge part of the reason why I've become confident about who I am. I was clueless. I was looking at the same people I've spent countless hours with at the office, making jokes and doing the silliest things, and it was weird to have to prove myself to them when I have so long been bare and unashamed.
They told me my writing style was not fit for Cru. I was descriptive, expressive, often leaning more towards flowery than the bluntness and blankness of simplicity. I was biased, sometimes too opinionated for journalism. With proper training, I could use my writing style to my advantage. That is, if I could stay.
Who's your favorite writer? John Green, I thought immediately but quickly dismissed it. They would want journalists. God! They want journalists and nothing came to my mind! I laid my shame before them. I don't read newspapers. I felt horrible. What am I doing in journalism? I know nothing!
What happened after that is a haze to me. My answers were brief. I was blinking too fast. My voice shook. I kept looking at the ceiling. When they asked me why they should keep me, I was stumped. Almost a minute passed by before I could answer and all I could say was some stupid excuse about being new and being eager to learn. I couldn't get over just how stupid I was to think I improved. What the hell was I thinking? My articles weren't overhauled anymore, edits were minimal. I thought I was okay.
I ended up crying in the end. They asked me what Cru was for me, and I couldn't handle it anymore, the tears spilled. I was heaving, muttering apologies, and forcing myself to calm down because damn it, I don't want to cry in front of them. They're going to think I can't handle criticism.
So shaking voice, falling tears and all, I said I found a home in Cru that I have never found in anybody. It's a different kind of home, not like my family, not like Teresa is to me. I can't explain it. Cru, my dream. Cru, where I learned to love myself deeply and think that I am worthy of being loved. Cru, oh my God, Cru. 
You know, I am so, so happy that I joined Cru. I don't regret any second of it. Some of the best days of my life happened with and because of Cru. I love Cru so much, I can't even properly express it. If they ever decide to get rid of me, I'm going to accept it because Cru deserves the best. It has some of the funniest and greatest people I know. I'm going to cry, of course, but I am so happy I even got this far, and that I was able to fulfill my dream at least for a little while.
My writing right now is messy, clonky, awkward, just absolutely horrible but I just felt like getting this off my chest.
I don't know what will happen, but thank you anyway.
Rules:

Must be following booksandhotchocolate 
Reblog and like to have a chance to win a signed copy of Rainbow Rowell's Fangirl
This will be available WORLDWIDE
You must be willing to give your shipping address away to me.
The winner will be randomly chosen through a random number generator
Keep your ask box open so I can contact you if you win
The winner have 24 hours to reply back to me via messaging 
The giveaway ends November 4, 2013
If you have any questions ask me here (I will not answer anon questions)

This is a sideblog but we follow on our main blogs!
House of Negatives
I don't know when I will ever be able to fully describe the inner demons that ravage the goodness in me but last week my sadness was strong and unforgiving, merciless in their attack to my wispy soul.
What came over me last week, I will never know. But this sadness touched every fiber of my being, filled all the cracks of my soul like water in rivers, and like cities after storms, left a disaster in its wake.
I am unable to conquer the sadness that so completely taken my whole soul. I lived my life without feeling, without laughter spilling out of my lips. My lips were only cliffs, straining to be waterfalls. I hardly said a word, hardly even thought, and when I did my voice was always a dull monotone. My posture was too right, my eyes too dead, my personality nonexistent. So many things were wrong with me last week. I was a used canvas painted white again. A line too straight it almost looked crooked.
I will never be able to understand that week, only that a sadness shook my world and changed me. That week I felt nothing and did nothing. I lived my life without living at all. I only did the pretense of living. I went to the office, which has never failed to lift up my spirits, but somehow all I could do was sit still and stare at nothing in particular. I'd stay for only ten minutes, sometimes I didn't even bother anymore. I was aware of my sadness too well. I scavenged all the parts of me to understand why I was worthy of holding such heavy burden. I wanted to live. I wanted to feel. But I don't think I will ever understand.
I wonder sometimes if I have a disorder. All these endless visits of sadness with no roots, the long-lasting burdens, where do they come from? I don't think I'm sick. I just want to accept the sadness when it comes, knowing it comes from a negative experience or a horrible thought. A sudden sadness with no history would linger too long in my system. My friend, if I was sick, at least I'd have the medicine to be okay again. But I'm not sick. I'm not sick. I tell you, I'm not sick. So the sadness stays until it leaves.
I live in my house of negatives. I fight too much with Pia and Kevin. I am unable to accept Pia's hunger for fame and the confidence that has blinded her to see the importance of understanding herself. She sees herself as beautiful, a girl well-liked by the masses. She counts the likes of her daily selfies and treasures them. She prides herself on the number of boys who whistle and say regards when she passes, on the girls who compliment her on her skin and face and beauty. She tells me stories of winking boys and flirting boys and boys who notice. She takes pictures of herself too often. Anything with a front camera, she seizes hold and bombards it with pictures of her face with all the angles and expressions she knows. When she sticks her tongue out for a picture, I can see she's practiced it too often in front of a mirror. She sticks her tongue out just right so it'd make her a girl who's still pretty even when she's being silly. I am so easily angered by my sister who is deeply in love with fame and beauty because she fails to see what matters.
My sister interrupts me when I speak. She rolls her eyes when I'm wrong, when I can't hear what she said. She has never talked to me with her voice gentle and tender. She has never talked like that at all. She's rude and conceited and overconfident and proud. I see in my sister the epitome of all the things that I hate. But I respect her. I talk to her the way I talk to my dad, to my friends. Never the way that I talk with my enemies. But still the anger comes and I scream and I can't help it at all. I try to be calm. I ask Pia why beauty is so important to her, why having likes is such a need. But she can only say "I don't know". She doesn't dig deeper to understand who she is inside. She spends too much time polishing the image outside. I know she's young but I'm afraid she'll stay like that forever.
I am tired of dealing with flowery today. Maybe next time I'd bother with pretty sentences and acceptable transitions. But today I only write.